Living in Dunwoody/Sandy Springs Atlanta
Dunwoody
Dunwoody, incorporated in 2008, has much to offer in the way of retail, commerce, residential options, hospitals and transportation. At its center historic farmhouse properties create a quaint village, with country clubs to the north, retail and commercial complexes and hospitals to the south, and city-mandated greenspace expansion and a restriction on high-density residential permits throughout.
Residential options include luxury estate homes to moderately priced single-family homes and multi-family dwellings. For those with time to look and a budget to restore, Dunwoody is worth the effort to find a hidden gem or a restoration project.
Access to major transportation routes and the airport is convenient, and commuting to Atlanta is quick and easy with Atlanta's MARTA rail system. Students and teachers at Georgia Perimeter College and other universities in the vicinity also find Dunwoody affordable and convenient, giving the city a reputation for a sophisticated, inclusive and diverse atmosphere.
Sandy Springs
Fast-growing Sandy Springs is well positioned along the Interstate 285 loop in north Fulton County to attract corporations, families, professionals and retirees. It offers both high-density housing along the thoroughfares passing through its center and gated communities with estate homes at its outer limits.
Sandy Springs is known for its good schools and its amenities appeal to residents and visitors. The City Springs development has created a downtown area that has it all—homes, places of employment, shopping, dining and cultural options in a walkable, friendly venue.
Nature and commerce go hand-in-hand in this unique neighborhood. Large corporations are the foundation for financial growth and the presence of upscale residential areas. Smaller, creative retail entrepreneurs add interest and a splash of color. Three national park sites, the Chattahoochee River and the greenspaces along the river's shores make Sandy Springs a favorite place to relieve the tensions of the workday. Morgan Falls, the Palisades Trails, Cochran Shoals and Island Ford are among the delights awaiting hikers, kayakers and paddleboarders.
Frequently Asked Questions
Where is Dunwoody/Sandy Springs?
dsflcbadmin
2021-10-05T20:32:53-04:00
Dunwoody
Dunwoody is a thriving city just 10 minutes from Atlanta in the northwest corner of DeKalb County.
Sandy Springs
Sandy Springs is a markedly affluent community covering a 38-square-mile area of North Fulton County, about 14 miles north of downtown Atlanta.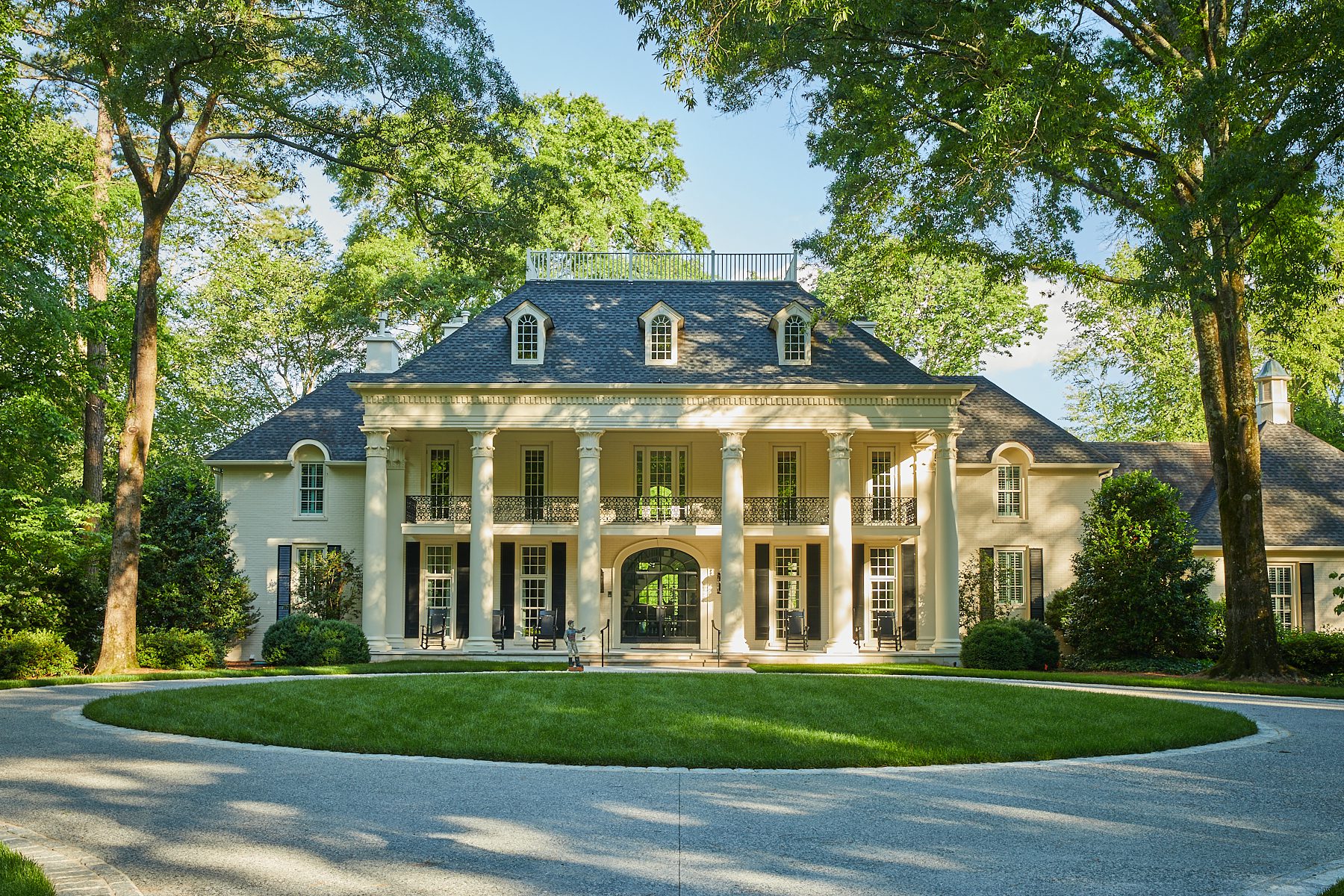 FEATURES
Indiana limestone exterior
Custom cabinetry by Block & Chisel
Wolf and Sub-Zero Appliances
Windsor Windows and Doors
Chesneys Fireplace Surround
Firerock Fireplace
Renaissance Tile
Residential Elevators
Marmi Natural Stone
Landscape Architect – Richard Anderson